Gender Resources



How are people thought to relate to their anatomical sex, and how do they really?
Artwork, Articles, Community, Cyberfeminism
Below are some web resources on alternate gender - what is beyond the biologically deterministic sexually dimorphic system we operate under in the U.S. To search for resources online, try keywords "transgender," "intergender," "genderqueer," or "androgyne" on your favorite search engine (I suggest avoiding the words "gender" or "sex" as you'll get too many unrelated matches).
Offline, you can check out your local LGBT (lesbian, gay, bisexual and trans) organization to find out about resources in your area. If there is no such group in your area, a local women's center may have information.
Note: There is some overlap across gender studies, women's studies, and queer studies; all are challenging the heterosexual male-dominant culture we live in, by exploring paradigms of masculinity, femininity and "the other."

Artwork, Articles, Community, Cyberfeminism:
On the Edge of Change: Gender War and the Search for Utopia by Jillian Sandell: http://eserver.org/bs/15/Sandell.html
Genesis P'Orridge - The Next New Way On: http://www.genesisp-orridge.com/
Tina La Porta - Avatars: http://heelstone.com/meridian/templates/laporta/
dolores bulemic breakfast:: http://www.t0.or.at/dolores/toc1.htm
Guerrilla Girls - Facts, Humor and Fake Fur: http://www.guerrillagirls.com/
#Bitch Mutant Manifesto by VNS Matrix: http://www.nettime.org/Lists-Archives/nettime-l-9607/msg00005.html
Girl Clothes in a Box by Leslie Minot: http://eserver.org/bs/10/Minot.html

The Transgender Guide (Q&A, Links): http://www.tgguide.com

The Tiffany Club of New England (Transgender Community): http://www.tcne.org

Kate Bornstein - A Transgender Transsexual Postmodern Tiresias: http://www.ctheory.net/text_file.asp?pick=61
Genderqueer Revolution: http://www.genderqueerrevolution.org
American Educational Gender Information Service (AEGIS Online): http://www.gender.org/aegis/index.html
switch Electronic Gender: Art at the Interstice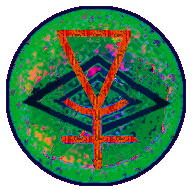 http://switch.sjsu.edu/web/v4n1/toc.html
Alt.Support.Intergendered: http://cydathria.com/ms_donna/asig_main.html
Beyond Masculinity (essays by queer men on gender/politics): http://www.beyondmasculinity.com/
SubRosa (cyberfeminist collective): http://www.cyberfeminism.net