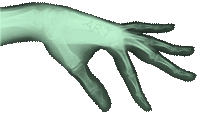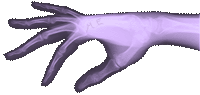 Groups
---
Class Acts Theater Group (2003 - 2005)
Class Acts was a political theater group devising and performing skits intended to inform and entertain the general public. The group went on permanent hiatus in February of 2005, due to membership difficulties. slithers.net/perfrm/classacts
While I was a member, we met for weekly improvisation and rehearsal and performed at various art events and political rallies with our satirical skits. I shared in the responsibilities for running and organizing rehearsals as well as directing, writing acting and performing. I also built a small website for this group.
---
And So No Sin Performance Troupe (2001 - 2003)
And So No Sin was a post-modern dance performance group which performed various movement-based pieces throughout the greater Boston area, from quick vignettes on the street to full-length stage performances. slithers.net/perfrm/andsonosin.html

While I was a member, I mostly performed various dance and stage combat pieces invented by the director, but as I developed as a performer, I assisted with some choreography as well. I also built the original website for our group. I quit in early 2003 due to artistic differences with the director.
---
DAGGER - Dykes with a Cutting Edge (2002)
Dagger was a street theater group associated with the Theater Offensive primarily for addressing queer women's issues. thetheateroffensive.org/dagger

Although not a lesbian, I was encouraged to join this group by several members because of my transgender aspect. I was very interested in feminism as well as performance art. This group was rather disorganized and also a big time commitment when I was simultaneously involved in And So No Sin, so I left the group after 3-4 months of involvement.
---
Shows

---
Fall 2012
"Bedtime"
Aerial Sling Routine with Irina
Scarecraft 2012
Aircraft Aerial Arts studio on Properzi Way
Somerville, MA
---
---
Fall 2006
"Still Married"
Mal of Queer Soup: Mal performed; I directed
various events
various locations
Cambridge, MA
---
---
May 2004
"Occupation Drill Team" + Improv games
Class Acts: Political Theater
May Fire Arts Festival
The Esplanade (near Hatch Shell)
Boston, MA
---
April 2004
"Occupation Taxday Drill Team"
Class Acts: Political Theater
Taxday Protest
Central Square Post Office
Cambridge, MA
---
February 2004
"Occupation Drill Team"
Class Acts: Political Theater (skit))
Mardis Gras Whimsey
Zeitgeist Gallery:
Cambridge, MA
---
November 2003
"The Ashcroft Zone"
Class Acts: Political Theater (short play)
"Her Ra" w/ the Society of International Women's Playwrites
Wheelock Family Theater: Boston, MA
---
August 2003
"Dichotomy Enforcement"
Sculpture/Photo-montage
"Emotional Landscapes" w/ Annnette Farrington, Dresden Dolls
Zeitgeist Gallery: Cambridge, MA
---
January 2003
"Seven Acts of Violence"
And So No Sin: Stage Combat/Post-Modern Dance
Mobius Artist Group (And So No Sin)
Mobius: South Boston, MA
---
September 2002
"What the Sphinx Thinks" {redux}
And So No Sin: Stage Combat/Post-Modern Dance
Truth Serum show starring Nomy Lamm
Berwick Research Institute: Roxbury, MA
---
June 2002
"Channeling Superheroes"
And So No Sin: Street Theatre/Combat/Dance
Art and Sol festival by Save Our Studios
Fort Point Channel (street/bridge): South Boston, MA
---
May 2002
"Seed Story"
Dagger: Street Theatre
Dyke March
Downtown (street/park): Boston, MA
---
May 2002
"What the Sphinx Thinks" {"Myth" redux}
And So No Sin: Stage Combat/Post-Modern Dance
Shared Choreographer's Concert
The Dance Complex: Cambridge, MA
---
March 2002
"Every Moment Was a Song"
Dagger: Song w/ Improvisational Dance
"Take Back the Music, Take Back Our Freedoms"
YWCA: Cambridge, MA
---
February 2002
GenDissent 2.02
Video/Performance
Whimsy
Mama Gaia's: Cambridge, MA
---
January 2002
"Myth"
And So No Sin: Stage Combat/Post-Modern Dance
Open Studio (works in progress)
Green Street Studios: Cambridge, MA
---
November 2001
"Krazy Kat"
And So No Sin: Post-Modern Dance/Caricature
ArtRages 2002
A warehouse: South Boston, MA
---
---
March 2001 - January 2002
Elite Kamikaze Performance Corps
And So No Sin: Street Theatre/Dance
Street Theatre (And So No Sin)
various in Boston and Cambridge, MA
---
April 2000
"GenDissent" 2.0
Video/Installation/Website/Performance
EMAC Capstone Exhibition (RPI)
The Arts Center: Troy, NY
---
Spring 2000
"Masque"
3-Dimensional Interactive World
VRML-ART 2000-Web 3D
Monterey, California
(was online: www.vrml-art.org)
---
December 1999
"GenDissent" 1.0
Video/Installation/Questionairre
EMAC Capstone (works in progress)
RPI: Troy, NY
---
Spring 1999
"Push"
3-Dimensional Interactive World
VRML-ART/Web 3D 1999
Heinz Nixford Museum: Paderborn, Germany
(was online: www.vrml-art.org)
---
Spring 1997
"Spider is watching you"
sculpture (but I was also in fashion show)
Tanith's Art & Fashion show
QE2 (goth nightclub)
Albany, NY
---
Skills
---
Web - Computer
Design/Visuals

Adobe Photoshop
Macromedia Dreamweaver
HTML
CuteFTP
Printing / Scanning
Digital Photography
---
Office - Computer
Word Processing/Data Management
MS Office (Word, Excel, Powerpoint, Access)
Email (various)
Various web applications
---
Video/Audio
Software/Hardware

Adobe Premiere / AfterEffects
Linear Editing Decks and Media 100 (digital editing)
Pro-Tools / Soundforge
DAT Recorder
Standard Microphones (Cardiod, Shotgun, Lavalier)
8mm, VHS and SVHS Video Cameras
Lighting
---
Costuming
Scrounging through thrift stores
Make-up / glamour
Sewing (hand or machine, adequately, not expertly)
Prop-making (puppets, styrofoam bricks)
---
Movement

Stage combat
Post-modern Dance/Improvisation
Ballroom Dance (Tango, Foxtrot, Swing)
---
Still Art
Installation/Decoration
Mixed-media Sculpture (modified dolls, found-objects) - samples
Collage, Photo-montage
Metalworking (chainmail, wirework, etc.)